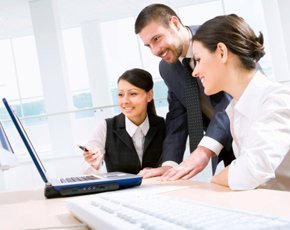 Apprenticeships and internships can be useful in helping you gain the required work experience that will set you out for the job industry. They also serve as excellent grounding tools in general and sector-specific skills.
Apprenticeships
are made available in various sectors. These include but are not limited to: engineering, construction, skilled manual crafts, and yet also, the performing arts, teaching, social care, law, and advisory organisations.
Apprenticeships are mainly targeted towards young adults, ranging from 16 to 25. However, the age range is always expanding since they offer a wide range of benefits to those who undertake them. Apprenticeships could offer you a useful route especially if you are trying to re-train for a different career.
Apprenticeships are not free positions. The apprentice is usually either given a full salary, as a non-apprentice worker would earn, or a reduced salary. This depends on the company providing the apprenticeships. It usually lasts to at least 6 months or up to 3 years. The best apprenticeships will offer you some form of qualification or accredation, either through training on the job or through partnerships with local colleges or training organisations. Sometimes, a combination of both is available.
Internships
, on the other hand, are usually aimed at graduates eager to gain experience in a specialised field, for instance: politics, law, media, and the arts, to mention but a few. An internship generally lasts for between 3 and 6 months. You will generally be expected to have basic work skills: the internship is to give you a working insight into your chosen sector. This could be through working alongside an experience member of staff, executing a project, or working on a rotational basis with a number of departments.
If you have questions, kindly send us an email on
[email protected]
.
Taken from Leigh, J. (2013).
How to Write: Successful CVs and Job Applications
(Oxford: Oxford University Press).