There are few jobs like nursing.

It's a career that demands a person to put his or her strength, heart and mind at the service of another human being--usually a complete stranger--when they're at their most vulnerable.

And it's not only patients who benefit from the expertise and care of a nurse.

During a typical day's work, nurses have to comfort relatives and answer their queries in a sensitive and authoritative way; act as advisors, assistants and confidants to their co-workers in the medical, surgical and allied health professions. All while carrying out the job they have been trained for.

Like we said: there are few roles out there that approximate the ideal of the 'servant leader' in an organisation as much as being in a nurse's shoes does.






Muovo is currently offering exciting career opportunities for newly graduated as well as experienced nurses who wish to practice their skills at a number of prestigious nursing homes, public and private hospitals, and private clinics in the UK and Ireland.

Our clients are looking for nursing professionals to work in haemodialysis, cardiology, respiratory medicine, psychiatric, orthopedics amongst other clinical areas.

APPLY FOR THIS JOB NOW BY SENDING AN EMAIL WITH YOUR CV TO [email protected] OR CLICK THE LINK BELOW.


By joining these leading healthcare providers in the UK and Ireland, nurses can enjoy unparalleled career progression and development opportunities, combined with excellent remuneration packages which include all travelling, transfers and accommodation costs for the first three months.
The opportunities are immense. However, we also realise that there as many people who find the thought of relocating to a different country for work exciting as there are those who find it daunting.
To help answer the most common questions about living and working in the UK and Ireland, here is some information about the two countries.

Moving to the UK
Countless Maltese graduates and professionals have found professional success in the UK, especially those in the health-related careers.
Boasting one of the oldest and most advanced healthcare systems in Europe and the world, the UK offers a unique opportunity to elevate your career ambitions to new levels while working in an environment that enables you to develop professionally and achieve all of them.
Benefits of living there
Life in the UK isn't just about cloudy skies and rain.
From modern cities, to rolling green hills in the countryside, from breathtaking coastal scenery to the stern beauty of the highlands, the UK is a geographical and cultural melting pot.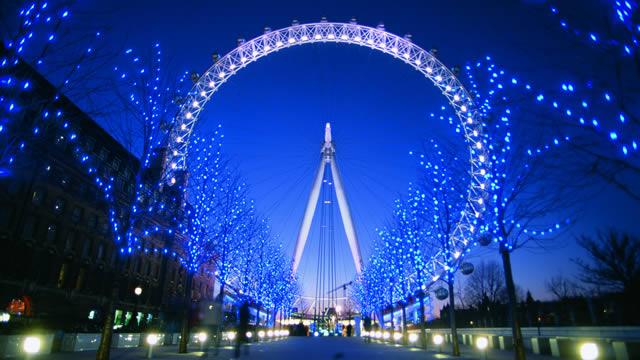 The London Eye
Besides being a stable and vibrant economy, the UK offers free healthcare and education just like Malta and similar peace of mind when it comes to personal safety.
Driving is on the left, like in Malta, so you can simply hop in a car, turn the ignition and go.
Where to?
Maybe to one of the never-ending choices of entertainment and cultural attractions in the UK, which you can discover at your leisure while you're based there.
Cost of living
Admittedly, living costs in the UK rank amongst the highest in the EU, however these figures should be seen in their proper perspective since they differ significantly from one region of the UK to the other, as well as according to the person's lifestyle.
Stonehenge
While rent costs range £ 1,000 to £ 3,000 for apartments in prime locations, prices begin dropping steeply outside of city centres and transport to and from work is easy and reliable.
An overview of the cost of living in the UK can be found
here
.
Moving to Ireland
Ireland is another popular work destination with Maltese health professionals.
Despite its small size, this country offers a lively and culturally rich lifestyle which will satisfy the artistically inclined and provides countless attractions and entertainment options for people who settle there to enjoy in their free time.
Giant's Causeway
Benefits of living there
Besides its legendary pub culture, Ireland has plenty to offer to professionals who want to advance their careers and maybe even bring up a family.
Housing is affordable and fits every kind of budget. Transportation is easy and cheap, and mainland Europe is only a flight away. Ireland is renowned for its natural beauty, so it's unlikely you'll feel like leaving any time soon!
Cost of living
Like the UK, living costs in Ireland vary widely and change according to lifestyle and location.
You can check the prices of various items in Ireland
here
.

An unmissable career opportunity
If you have further questions about this job opportunity for nurses to work in the UK and Ireland, or would like to know more about living and working in these countries, send us an email on
[email protected]
or click on the button below to submit an application today.
SUBMIT AN APPLICATION
.